About Us
Newtown Chiropractic Clinic is the longest running chiropractic clinic in Newtown since 1990.
Dr Trevor Osling (Founder) opened the doors of the clinic in Newtown for the first time in 1990 almost 30 years ago. Over these years Trevor has cared for people all throughout the community from all walks of life in Newtown, the Inner West and greater Sydney community. Dr Sean Gilena commenced work at Newtown Chiropractic Clinic in 2016. In September 2017 the business was handed over to Sean to continue the legacy of this wonderful clinic and keep it up and running to serve the community. In 2018 Dr Osling retired, however he still comes back for a few weeks at a time each year. Dr Gilena is privileged to have worked along side Dr Osling to listen, observe and absorb all the wisdom and knowledge from all his time in practice as a chiropractor.
We use a wide range of techniques to restore your body back to balance to have its full potential recognised. We offer extended consultations which involve a holistic approach treating the entire body. We use soft tissue massage, mobilisations, trigger point therapy, taping, stretching, exercises, functional rehabilitation and lifestyle advice as part of our approach to managing your condition. You can be sure that we will tailor our treatment to you as an individual.
X-rays are not taken on premises and are sent only if required and referred to a bulk billing practice just a short walk from the clinic.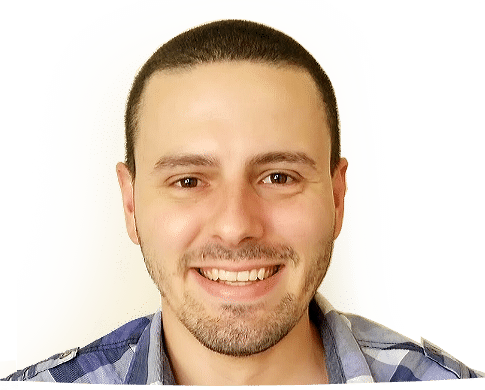 Dr SEAN GILENA
B.App.Sc., M.Chiro
Chiropractor
Sean Gilena has worked in the health field since 2005. He holds a Masters of Chiropractic Science degree from Macquarie University. He also has a Diploma of Remedial Massage and a Bachelor of Applied Science (Naturopathic Studies). He has a sound understanding of the sports application of manual therapies after working with National basketball and rugby league teams in Sydney. He also played tennis at a state level. He brings his multidisciplinary skill set and experience to each and every patient to tailor his treatment to their specific needs.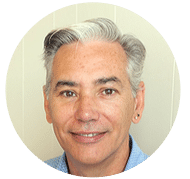 Dr TREVOR OSLING
B.Sc., Grad.Dip.Chiro
Chiropractor
Trevor graduated from the Sydney College of Chiropractic in 1989 and started the clinic on King Street Newtown in 1990. He has also completed a Post Graduate Certificate in musculoskeletal acupuncture. Over this time Trevor has built up a considerable expertise in the prevention and management of back and neck pain. He combines different chiropractic techniques in the management of a patient's condition, depending on the goals of the individual and places an emphasis on a combined hands-on approach with home-based exercise treatment.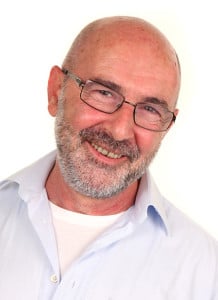 Guy Villari
DRM Massage Therapist
Massage Therapist
Guy has been a massage therapist for the last fifteen years. He has diplomas in Advanced Remedial Massage, Sports Massage, Polarity Therapy and Biodynamic Craniosacral Therapy. Guy's main belief is that the body and the mind cannot be separated, therefore getting well has as much to do with our belief system as it has with our body. Be well!
Newtown Chiropractic Clinic
is the longest running chiropractic clinic in Newtown.
Start Your Journey To A Pain Free Life