Chiropractic
The word chiropractic chiro- "hand" from Ancient Greek χείρ (kheír) + πρακτικός praktikos "practical/action" loosely translates to "done by hand." Chiropractic treatment is a hands on therapy that focuses on the body and it's own recuperative ability to utilise the relationship between the muscular and skeletal structures with the other functions of the body, with special attention placed on the spinal column and the nervous system in restoring and maintaining health.
The nervous system which controls the functioning of every cell, tissue, organ and system of the body is made up of the spine, the brain and billions of nerves branching off these structures. It is a therapy that takes care of a wide range of neuromusculoskeletal (nerve, muscle and joint) conditions, spinal dysfunction, misalignment, other health concerns and their effect on the overall wellbeing of a person. By misalignment we mean anything that creates a restriction which prevents a joint from moving through it's normal range of motion, e.g. inability to turn your head to the left as far as you can to the right, inability to stride out as far with one leg verse the other, inability to side bend the torso one way as much as the other etc, patient education and improving self awareness of your posture is a key part of keeping yourself inline.
Our daily activities can cause restrictions in joints which may lead to a dysfunctional nervous system, as the nervous system transmits impulses from the brain to the body and from the body to the brain. Bad habits form bad movement patterns which overtime lead to compensatory movements and injuries. These may be due to poor posture, be it siting, standing, sleeping or other specific movements which can lead to muscle strains, joint sprains, restricted joints causing reduced range of motion leading to overloading of some structures and weakening of others. We also offer effective treatment of neck pain, back pain, muscle stiffness, poor posture, headaches, nerve pain (where there's a musculoskeletal/functional cause) and related problems, pelvic and hip joint problems and all sports injuries. Chiropractic care takes a holistic approach to achieving better health which can help reduce stress levels held in the physical body which may help with better sleep also due to reduced tension in the body.
Chiropractors are trained to rehabilitate conditions and give exercise prescriptions related to bones, muscles, joints and nerve conditions. We are also qualified to provide nutritional, dietary and lifestyle advice. When chiropractic care is not appropriate for your condition we will refer you to the right healthcare provider. There will also be times where co-management with other healthcare professionals are necessary and we will point you in the right direction in these instances as well.
For many conditions, such as lower back pain, neck pain, headaches, issues like tennis or golfers elbow or runners knee, chiropractic care will be the primary form of treatment. For some medical conditions, medical treatment may complement chiropractic care with drug therapy and other procedures, for other medical conditions chiropractic care may complement medical treatment keeping musculoskeletal associated aspects in check.
Unless you are seeking the Medicare Chronic Disease Management Plan you do not require a referral from your G.P. to see a chiropractor.
Your health is in good hands.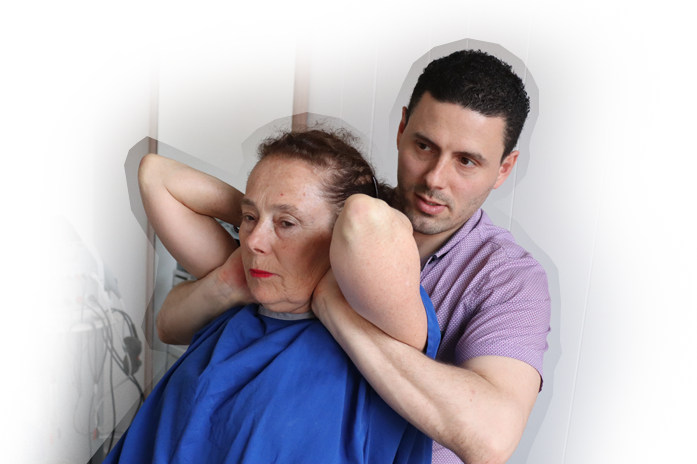 WHY CHOOSE US?
TREATMENT OF ALL JOINT AND MUSCLE COMPLAINTS
UP TO 60 MINUTE INITIAL CONSULTATIONS WHICH INCLUDES FULL ASSESSMENT AND TREATMENT
30 MINUTE TREATMENTS FOR SUBSEQUENT VISITS
X-RAYS TAKEN ONLY IF REQUIRED AND REFERRED TO A BULK BILLING PROVIDER
WE DON'T USE HEAVY SELLING TECHNIQUES AT THE CLINIC
Newtown Chiropractic Clinic
is the longest running chiropractic clinic in Newtown.
Start Your Journey To A Pain Free Life